We are continuing our series of introductions to the newest members of our small but mighty
organization here in Three Rivers.
Next up we have Melody Spencer.
Melody, most recently from Charotte, North Carolina, has always had a heart for helping others and a drive to find creative ways to do so. After spending over a decade a professional digital marketer, 2020 found her searching for something new.
"When COVID-19 hit, I suddenly found myself without a job (due to lack of funding in the non-profit sector) and a place to live. I had always had an interest in AmeriCorps positions but the timing for them never felt right. It felt like the Universe suddenly gave me permission to pursue this dream."
Melody chose to work with *cino because of their focus on community development, creativity and sustainability. She also felt a distinct pull towards a new place (and a new state!) full of a vibrant community in which she could become rooted in.
"After the craziness of the past couple of years, now coupled with the pandemic, I was beyond ready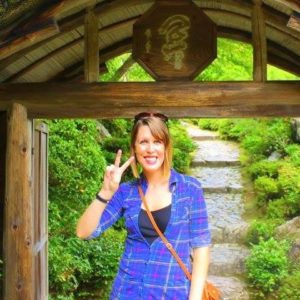 for a fresh, new start. My experience with *cino so far has been a lovely compliment to the personal growth I am currently experiencing in this season of life."
In the past 2.5 months, Melody has immensly enjoyed getting to know Three Rivers and Western Michigan while spending as much time outside as possible. When she's not working, Melody enjoys reading, traveling, cooking, and working on her personal and professional goals (including yoga and herbalisim certifications).
Be sure to stop by our Saturday Market or our weekly Free Veggie Distribution on Tuesdays and say hello to Melody.
Tags:
americorps
,
work
Last modified: July 30, 2020